#100creativegirls by Anna Lena Illustration (final)
UPCOMING & REMARKABLE - A SPECIAL SERIES BY TALENTS ON THE RISE
Hello hello hello there! What is up, buttercup? I'm kinda proud to announce that this is the last piece I'll be writing about my #100creativegirls project. For the last few weeks I covered my creative process and introduced you to some of my favourite creative girls - if you want, you should check those out! They are each little tidbits of insights I got and I think it shows the process well... Personally I'm a lover of personal stories, but if you're not like that and just want the takeaways, this article is right up your alley!
The idea of my #100creativegirls project was to establish a daily creative routine, that would help me discover other creative women and at the same time give them a shoutout. I decided to draw a creative girl every day, with one marker and in one attempt. Why? Because I wanted to lift others up by doing this! If someone in the world is doing cool stuff, I think the least they deserve is a shoutout. And maybe a drink, although that would prove difficult in some cases, geographically speaking. Also, the holo-drink isn't really a thing yet, I think...
Drinks aside, my project taught me a variety of things: For example, routine can't always be doing the same things for me. I need a different routine every few weeks, otherwise I get really bored! I also realized that even though it's a 100 Day Project, taking a break should be ok. Because 100 days does not imply 100 consecutive days. I'm not a robot and to act like one is not the point. Also, switching up your inputs is vital for discovery and surprise. I get most of my inspiration for who to draw in random moments, but sometimes I'll proactively go online and just surf, or open a book. It keeps things fresh! During the project, I also love giving people a say in who I'm drawing, as long as I feel a personal connection to that person they suggest. Aaaand..I learned that no one gives a damn what their drawing looks like, even if I sometimes think I could have done better. People love it unconditionally. I also learned that sometimes limitation is the best thing you can have. As an artist I can get overwhelmed by colors and supplies, especially in this Ctrl+Z era...drawing with just one marker kept things simple.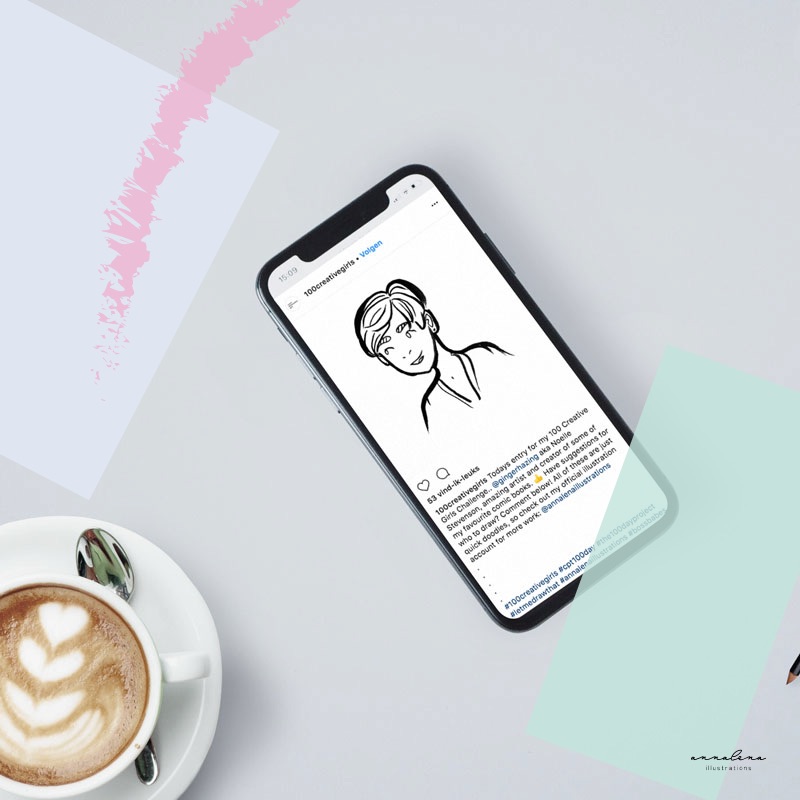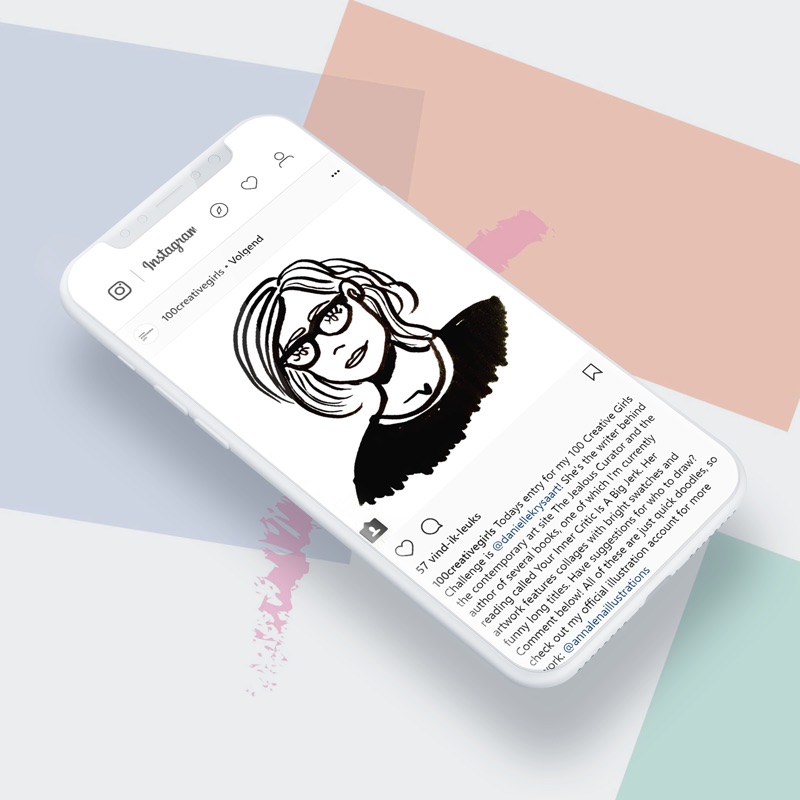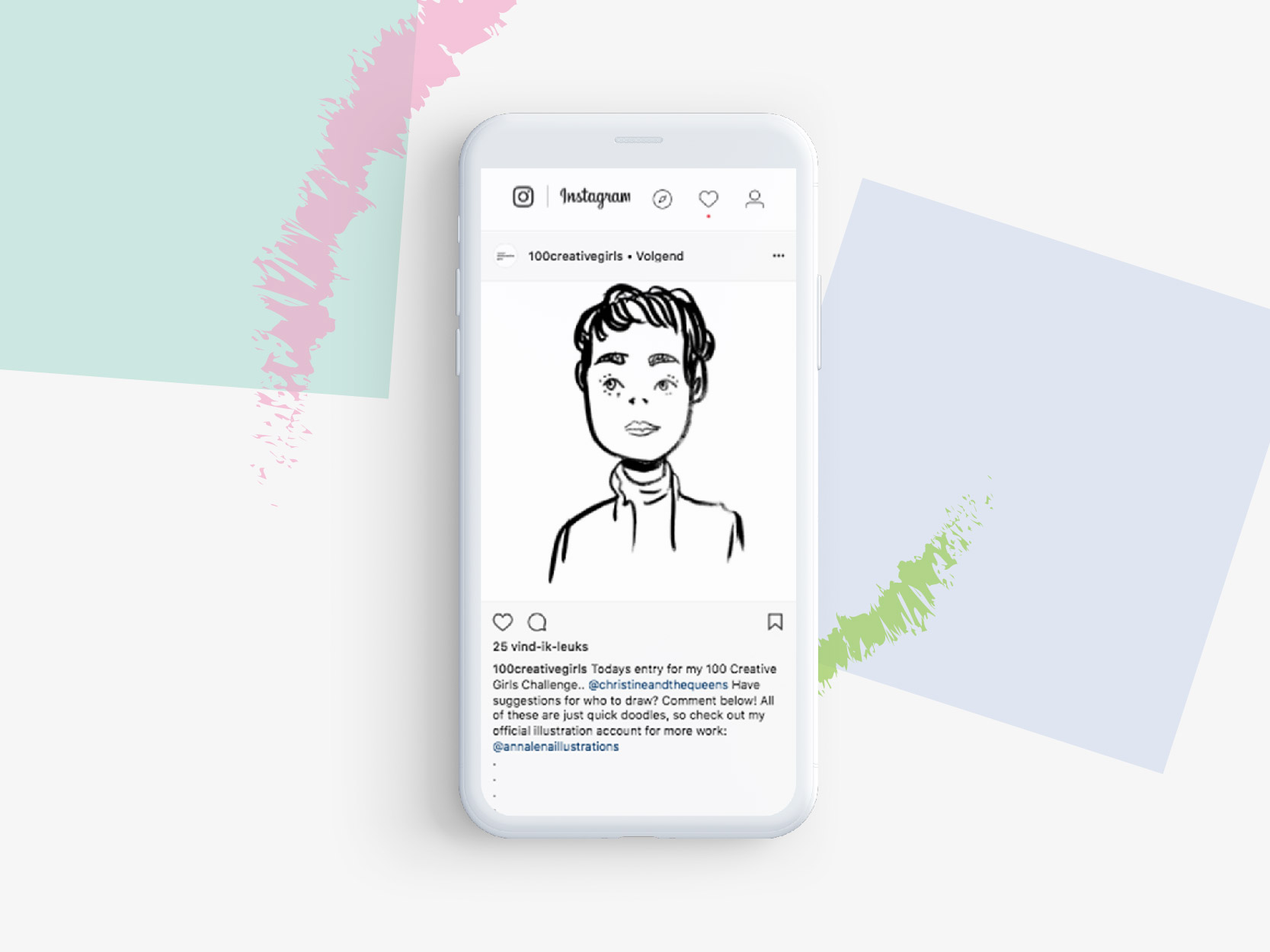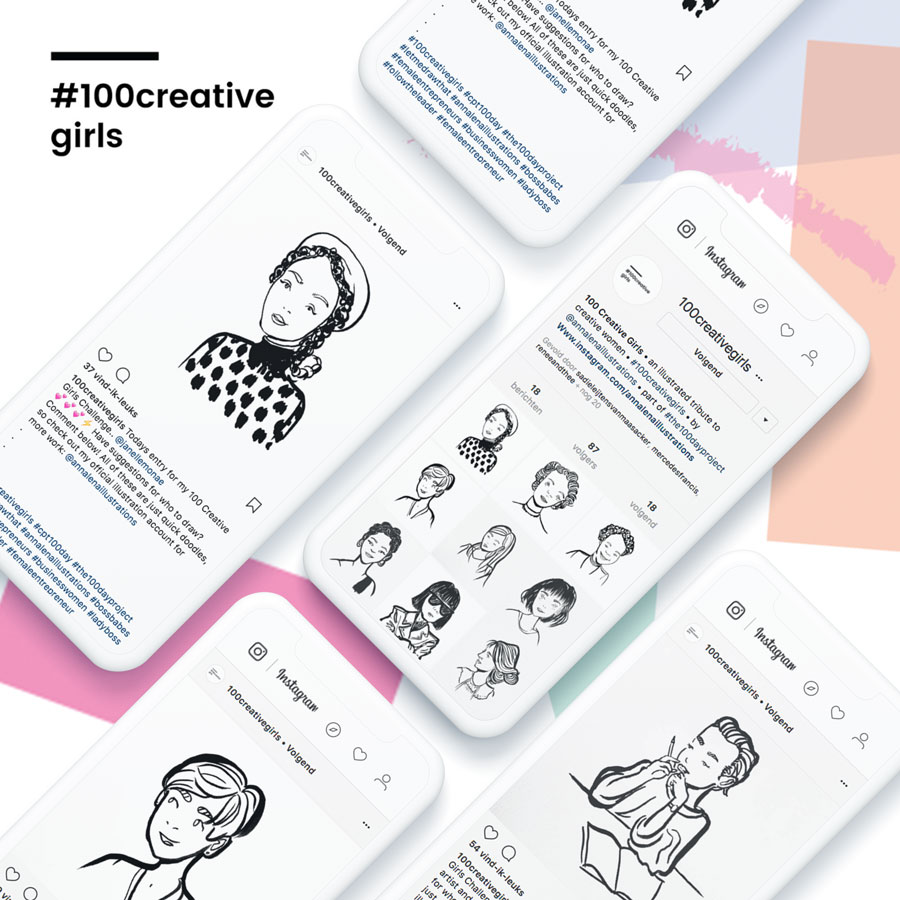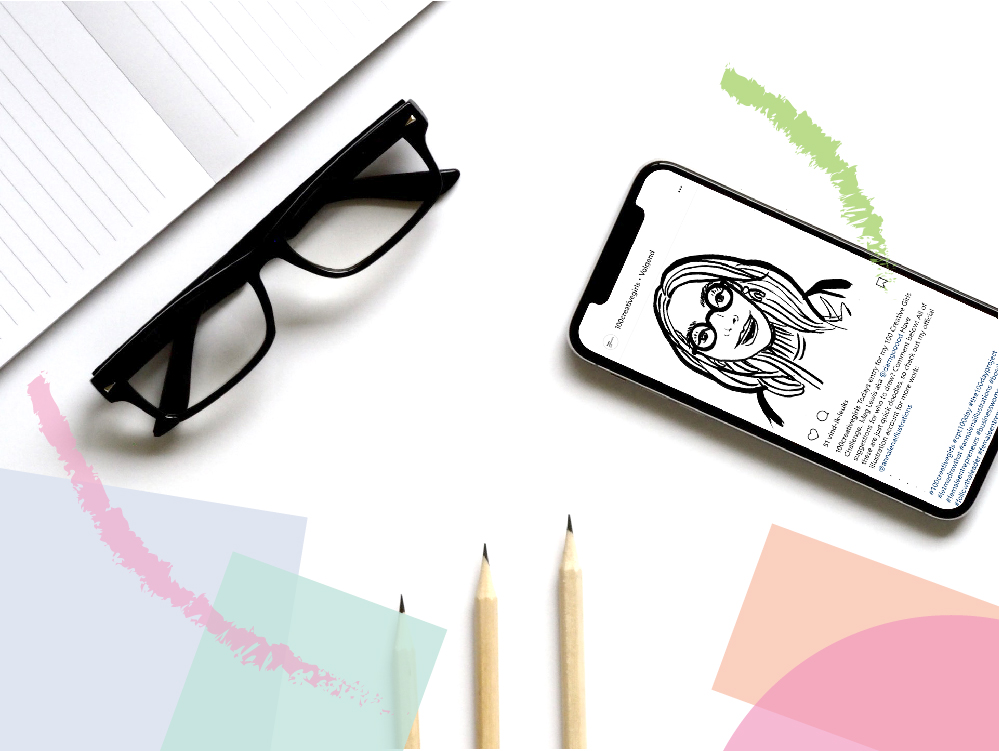 I'd love for you to think long and hard about something that you'd like to do more often. Something you could do as a habit, that is related to something you want to get better at. Something you really like. That is the ultimate sweet spot for a 100 Day Project. I'm not done drawing my 100 creative women, and sometimes I wonder what I'll do with my project when I'm done. Perhaps I'll throw a party, or make it into a booklet, or do an exposition... I don't know! (If you have ideas for a brilliant collaboration on this... hit a girl up tho.)
Lastly, I hope that looking at my project makes you realize that openly showing your progress, your learnings, and your fuckups from something you really adore, is something which can set you free creatively. Let's show people something truly different... Something only you could create. Once you realize how truly unique and special your work and vision is, the pressure and the comparisons fade: and that is my ultimate favourite effect of the #100creativegirls project.
- Anna Lena