Marrakech Blog #1 - The flavours of Morocco with Girls That Grub
Julia Child once said, "People who love to eat are always the best people." That belief definitely rang true when I headed to Marrakech for a creative retreat organized by House of Notoire / Girls That Grub with Creative Women Collective, Celmatique and a handful of other creative women from the Netherlands, France and South Africa. As a group of curious, vibrant (and hungry) gals, we enjoyed new sights, sounds, and spices in this ancient, North African city.
DAY 1
Our secluded riad was a private oasis behind the dusty walls of the medina, Marrakech's medieval, walled city center. Upon arrival, we gathered in the welcoming courtyard to get acquainted and sip warm cups of bittersweet, Moroccan mint tea.
That afternoon, Ilheme, the friendly chef at the riad Zam Zam, invited us to join her to the local market before our Moroccan cooking class. We casually explored before heading back with baskets of fresh groceries. Ilheme taught us how to prepare a variety of Moroccan dishes using ingredients like cumin, garlic, olives, chili, eggplant, sesame seeds, and sweet oranges.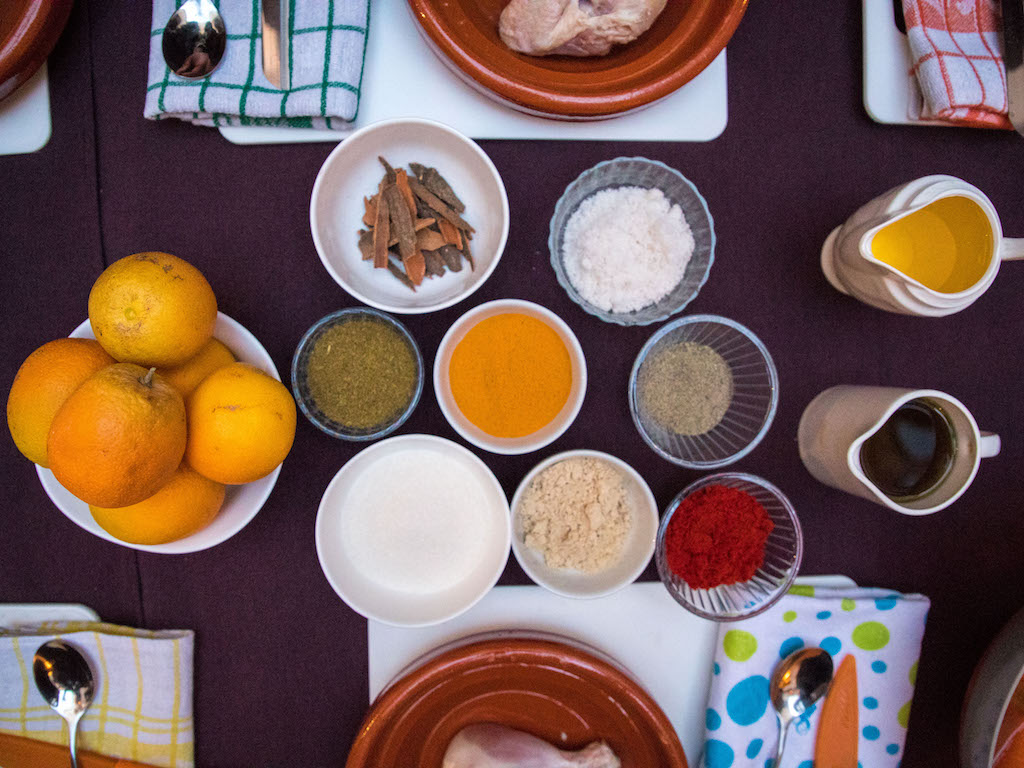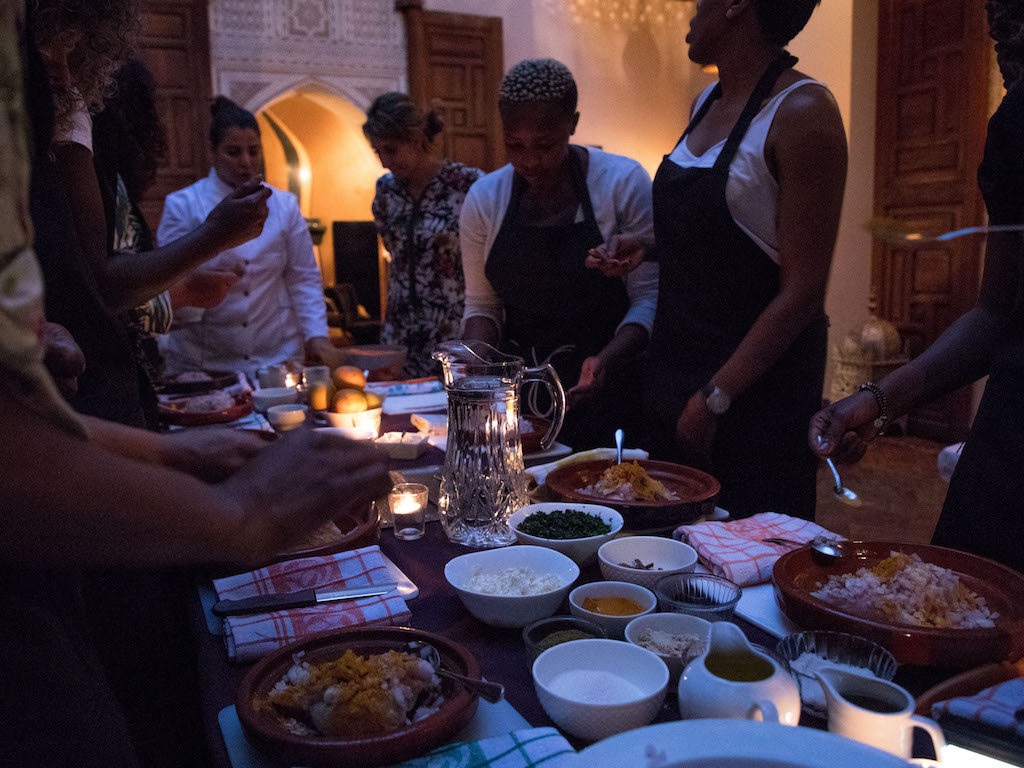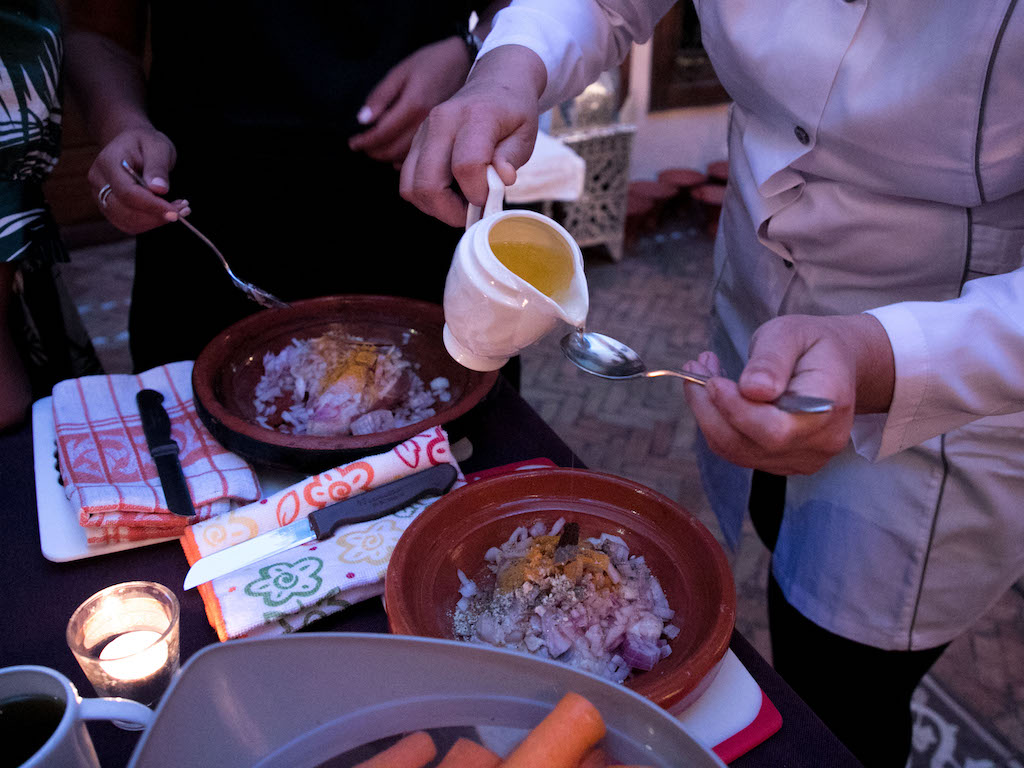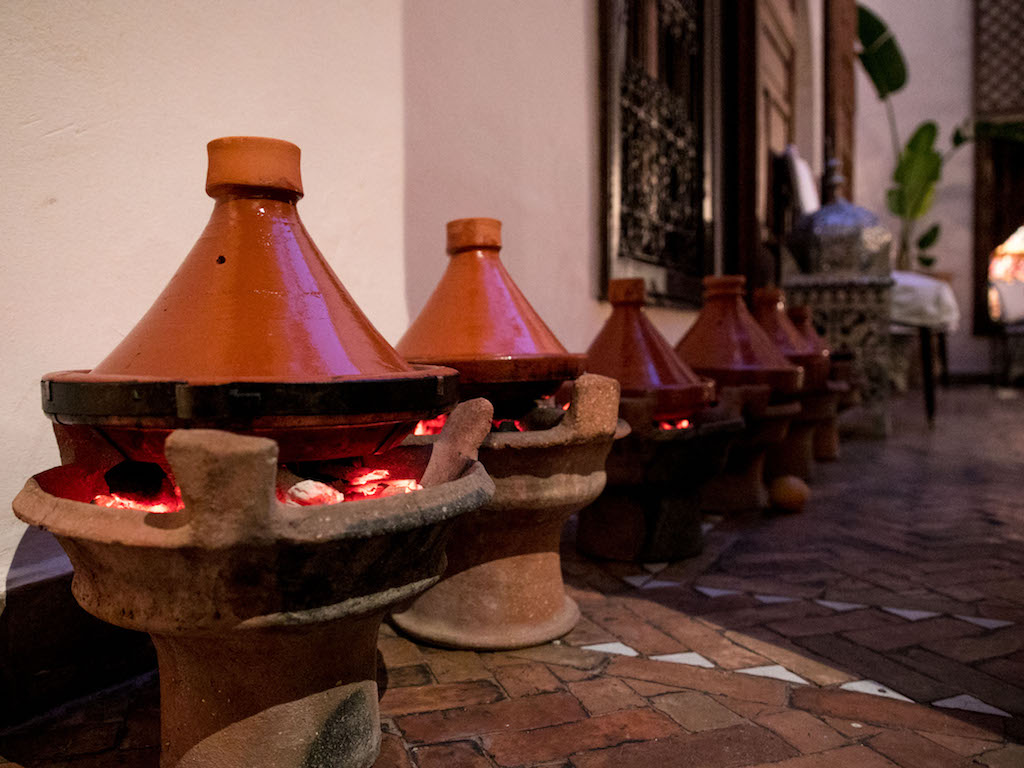 We mixed ingredients to make appetizers like cheese briouats, roasted eggplant dip and spicy carrot salad with harissa. To complete our dinner, a sweet and savory orange tagine with Ras el Hanout cooked slowly over a low flame. A smoky, cinnamon-scented breeze filled the air during our dinner in the courtyard as we discussed life, travel, business and more over a few bottles of wine.
Learning new, flavorful recipes from Ilheme was also a fun opportunity to get to know one another around the dinner table. If you ask me, nothing brings people together like good food. We were lucky to have many great moments of inspiration and laughter together around the table.
DAY 2
On day two, our walking tour of the medina led us to lunch at Nomad. This modern Moroccan restaurant serves fresh dishes with local ingredients and a stunning rooftop view of the city.
Day 3
On day three, we visited the Beldi Country Club, for an afternoon of relaxing in the sun complete with a mouthwatering lunch. Getting to know one another over food, was a definite highlight of the trip.
By now, you're probably drooling and wondering how our homemade tagine turned out? Let's just say, it was so good that at first bite, our very chatty group fell completely silent.
Do you have a favorite place to eat in Marrakech? Let us know in the comments below. For more of our creative retreat, check out the hashtag #honeysinmarrakech on Instagram.
Stay tuned for next week's blog — featuring Celeste van Joost from @celmatique and @bestbackdrop!