Marrakech Blog #4 - The connective power of travel with House of Notoire
Our last day in Marrakech began with a relaxed morning while we prepared for an epic getaway. We escaped the busyness of the city and headed out to the desert for nothing less than… A camel ride!
Sunset
Getting up on the camel was just about as akward as you could imagine, but once we started the journey, these goofy creatures keep a pretty even pace as we chased the sunset. My goal was to capture the essence of our group's experience—often goofy, sometimes uncomfortable and pretty damn cool at the same time.
Legs wrapped tight, I did my best to hang on to the camel while my eyes and hands were busing taking photos. This was a fun and challenging moment to capture as a photographer, all while riding a camel myself!
This camel ride in the desert was the perfect experience to wrap up our trip. In fact, it represented so much of why I was excited to join the retreat in the first place. Engaging in new experiences through travel not only feeds my curiosity and sense of adventure, but it genuinely fuels my creative spirit. I'm always ready for a new adventure so, I considered this retreat as an investment in myself. What an exciting opportunity to explore a new city while getting to know a fun group of ladies.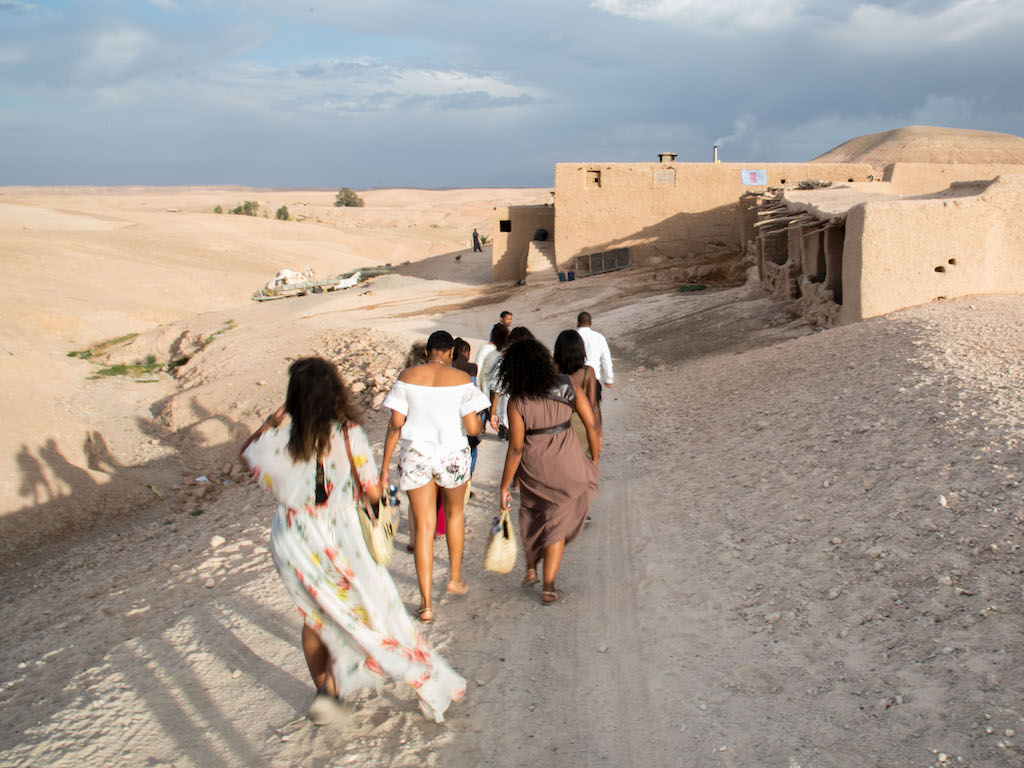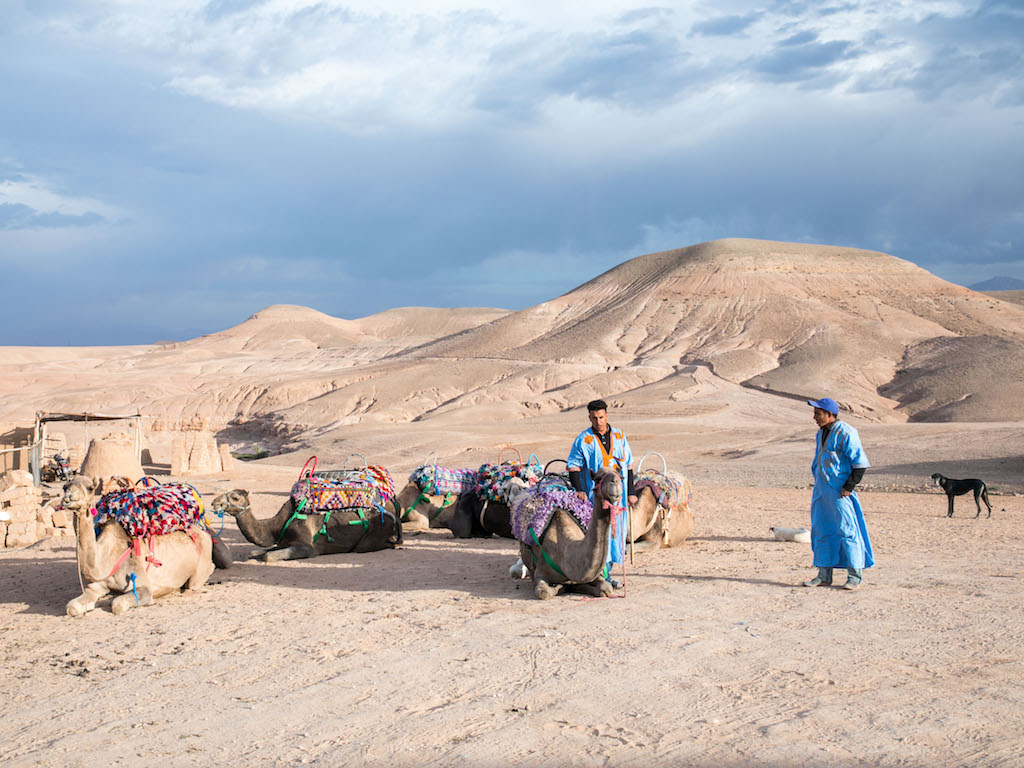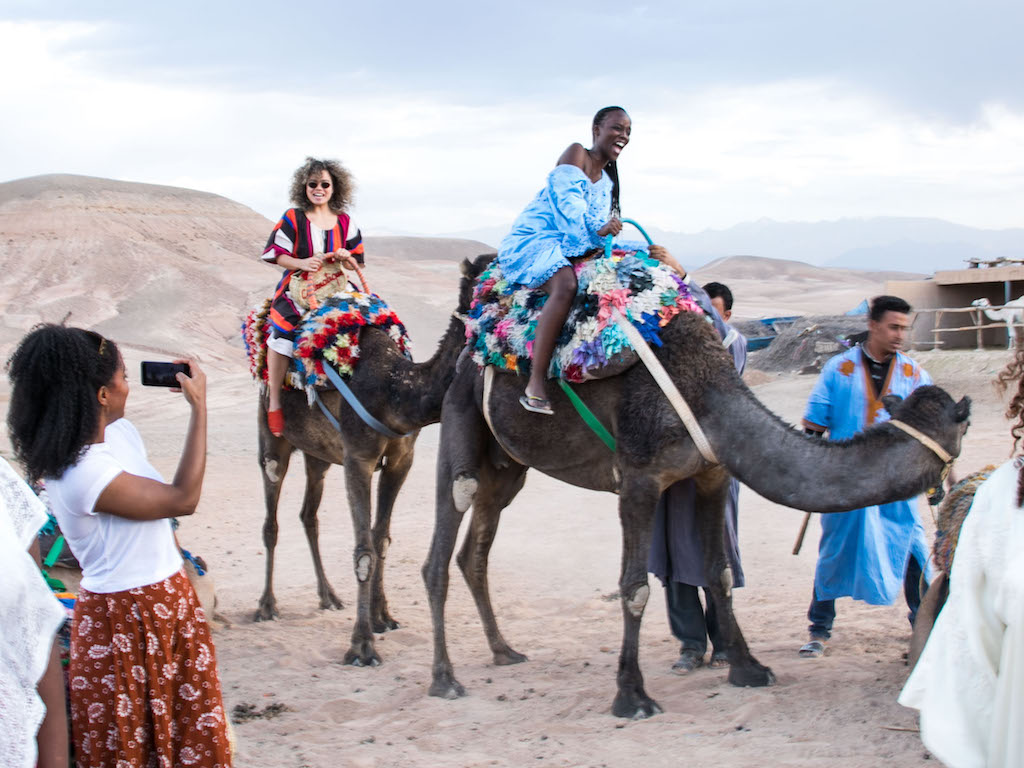 Cynthia
"Travel has always been a special way for me to connect with people and to inspire myself," says Cynthia, our host who founded House of Notoire in 2010 with the intention to bring like-minded women together, on- and off line. "Travel is one of the pillars of HoN. I wanted to share the magic that travel brings, and the power of bringing women together. That's how the House of Notoire "HONey" retreats came about."
We survived the camel ride with sore legs and continued on to another desert camp, sat around a fire pit under the stars, while sipping wine and sharing our experiences with one another.
Goals
As explained above, I joined the House of Notoire retreat to not only to experience a new country but also to invest in myself and before setting out on this retreat to Marrakech, I kept a few goals in mind:
Seek creative inspiration

Embrace new surroundings

Take time to relax and reflect

Network with other creative, driven women

Share inspiration while learning from others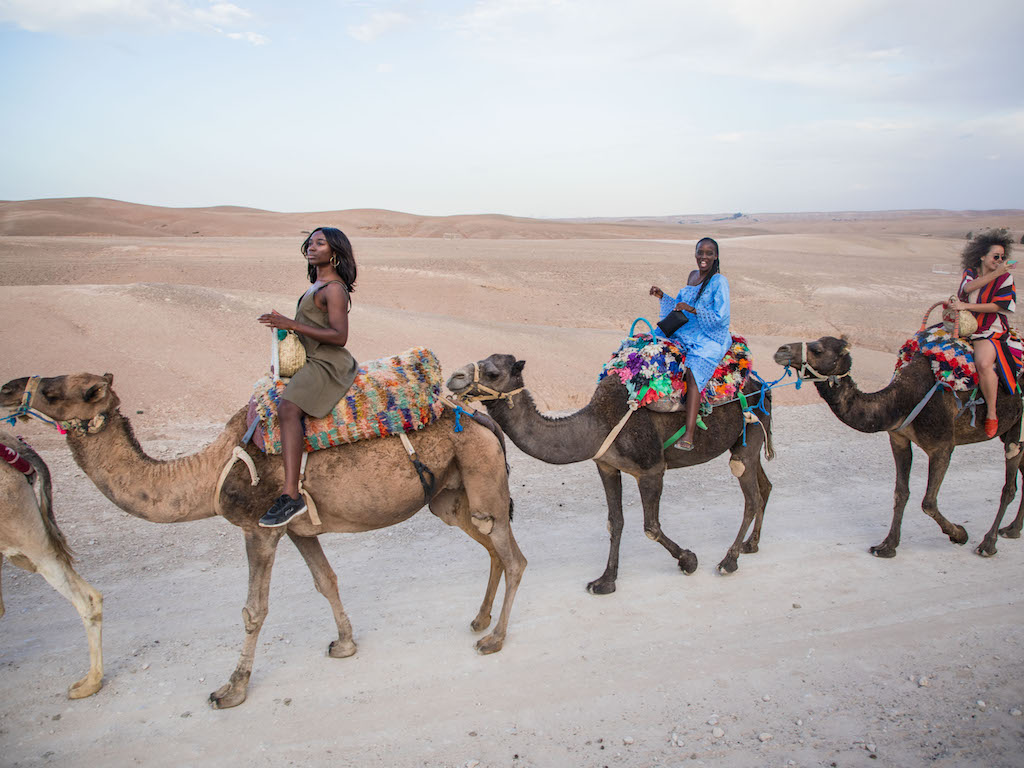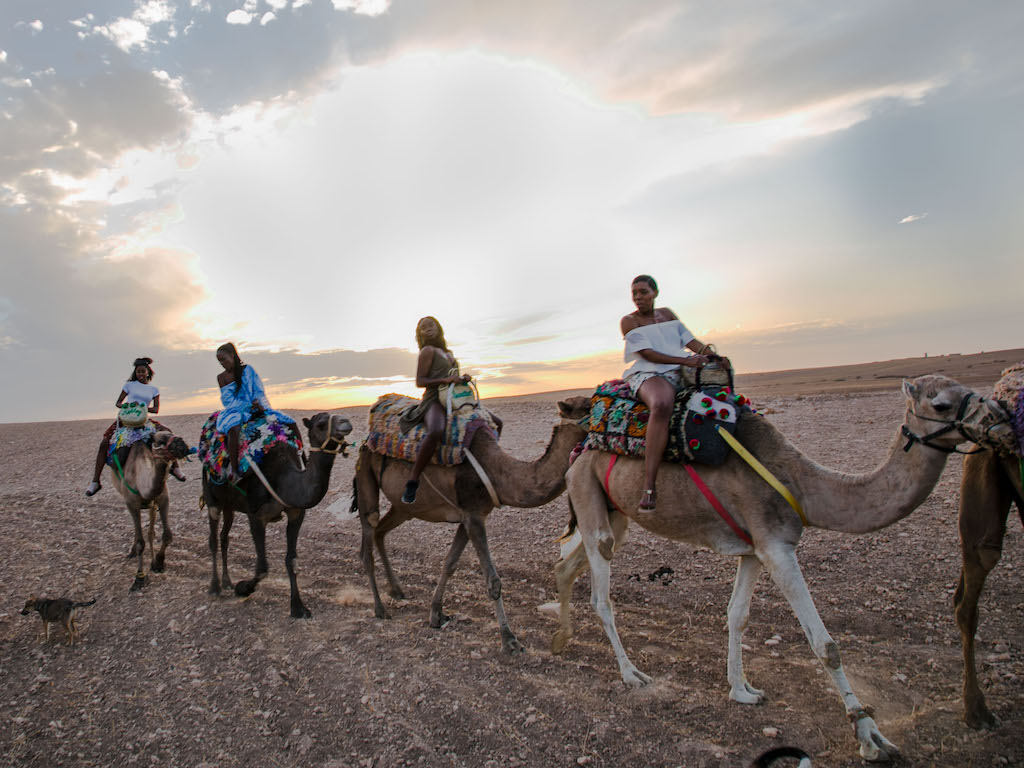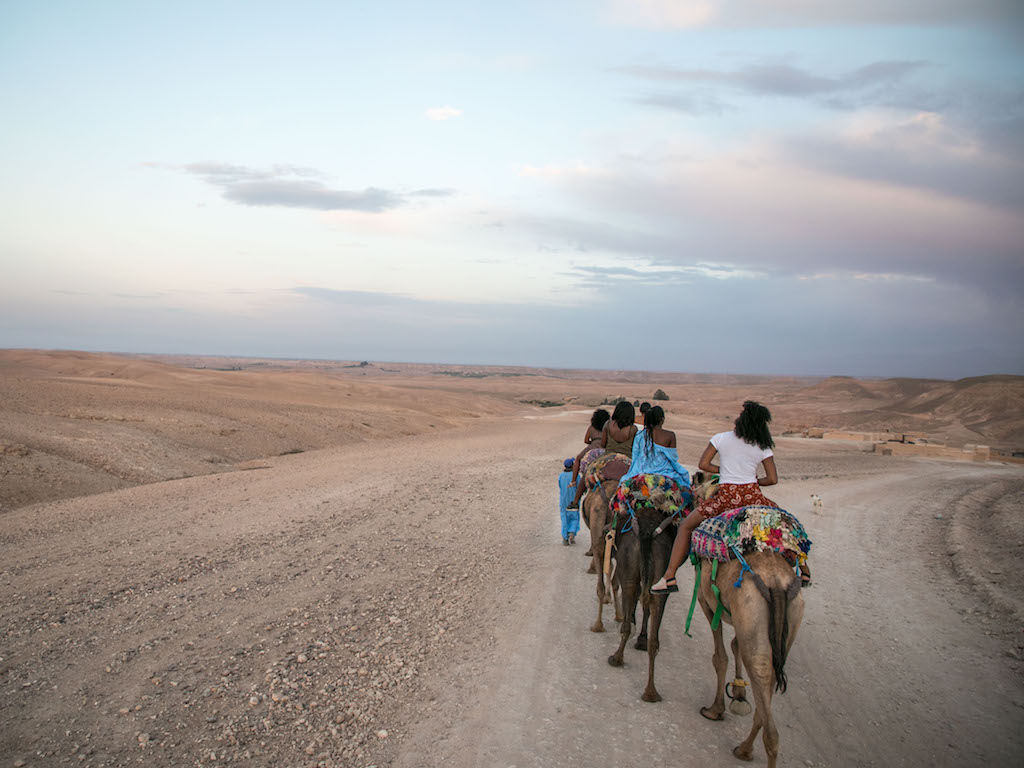 Future
By the time we headed back to Amsterdam, every one of my goals had been met. Marrakech is an exotic, magical city and it's safe to say each and every one of us will carry this special experience with us into the new year and the years to come.
Cynthia felt the same, "This trip was everything I imagined and so much more! We were with such a great group of women and the vibe was special from the start. It was a perfect mix—we bonded, learned from one another, relaxed, explored and partied together. I can't wait to organize more House of Notoire retreats in 2018. In fact, we already have 3 destinations in mind!"
The universe works in such fascinating ways. Isn't it wonderful how the moment you say, "Yes!" to an opportunity, a million other doors seem to open? Now that we're reaching the end of the year, what next experiences will you say yes to in 2018?
Curious for more? The next retreats will take place in 2018, follow @houseofnotoire for all updates!
Thanks!
Thank you for reading through our Marrakech series the past four weeks. Hope you enjoyed!