Marrakech Blog #2 - The #bestbackdrops with Celmatique
Our second day in Marrakech included a historic walking tour through the media, as we caught out the #bestbackdrop spots with Celeste van Joost who is an absolute pro at posing (check out @celmatique!).
Celeste is a fashion maven and the sparkly young woman behind Celmatique and #bestbackdrop. We started the day with a mini-workshop around the breakfast table, as Celeste gave us insight in the vision that drives Celmatique and the story behind her successful fashion blog.
Expression
Celeste has an incredible knack for pairing bold colors and patterns, with clothes she picks up during her international travels. However, she says, "It's not only about the clothes. It's about the power of being able to inspire people by expressing myself boldly."
The key to having fierce style? Confidence! Celeste reminded us that confidence comes from within. "You have to find out who you are and proceed from there," Celeste asked us to answer questions like: "Are you happy with who you are? Are you expressing yourself to reflect your personality? What do you want to share with the world?"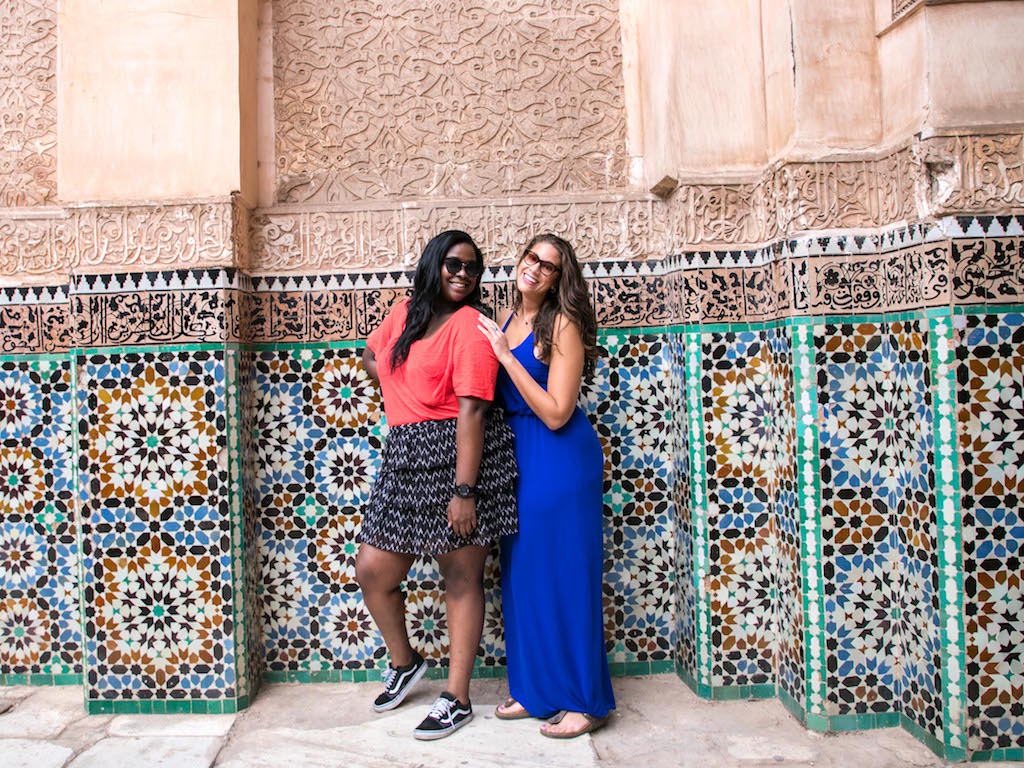 journey
During our workshop, I realized that it's OK not to have all the answers at once, it's the journey of seeking the answer that will shape us. We're all on a journey to figure out what truly makes us happy in life and what our purpose is. "It's important to work at being the most positive version of yourself and love yourself first," she said. "We all struggle with this from time to time and there are moments when we have to pause and reset."
I had a lot of fun shooting our #honeysinmarrakech as we wandered our way through the medina, explored Ben Yousef Madrasa and later at the lush, colorful Le Jardin Majorelle.
mindswitch
However, as someone who spends most of her time behind the camera, it was a definitely a challenge for me to switch sides. While I love helping others feel confident when snapping their portrait, I usually feel a bit awkward in front of the camera. My body freezes up and I only seem to have the most awkward poses! During our trek through the city, I kept thinking back to Celeste's words about confidence, the power of positive thinking and how important it is to be inspired from within. Challenge accepted. With her advice in mind, I felt more self-assured! This visit to Marrakech was exactly what I needed in terms of a creative inspiration and the chance to unwind and rest and eventually, having the confidence to step in front of the camera. Boldly.
Check out the #honeysinmarrakech hashtag for more #bestbackdrop inspiration!
Photo of Lily Heaton by Alysha Pattiselanno